July 28th, 2010
For six months I could call the island of Nauru in the South Pacific, and maybe for some people the middle of nowhere, my home as I worked there as a teacher.
Together with my wife we left for Nauru in the beginning of 2010 for a unique adventure on this tiny nation in Micronesia.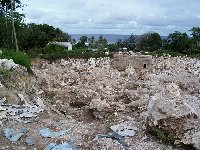 Where to go in Yaren
The capital of Nauru, Yaren, is the island's most important commercial and political center and this was also the place where my wife and I lived for the duration of 6 months.
Nauru wouldn't be a typical travel destination and won't come across a lot of tourists or fellow travellers during your holiday as most foreigners on Nauru work in the phosphate industry.
The phosphate industry of Nauru has attracted a lot of mine workers from surrounding countries which in theory is a positive thing for the wealth of the island but it won't leave you with a lot of pretty island pictures as trucks and mineries dominate the panorama on Nauru and in Yaren.
I did try to make as much pictures though as it really was a special travel experience for us. The people were always friendly and very welcoming. Eventough life in Yaren was so different they really helped to make us feel at home.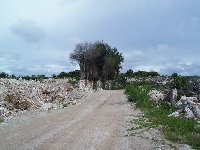 Where to go in Yaren
In a period of a few months we made friends, collegues and neighbours but also with the families of the children which was very touching. The kids were great and so eager to learn that it turned my troubles finding our way on the island into someting positive and unforgettable.