March 24th, 2011
My husband and I joined a bus tour holiday in Indonesia together with a couple of our best friends. We stayed a few days in Jakarta, the capital city of Indonesia and we also did several trips out of the city.
The only bad luck we had was with the weather which wasn't perfect but I must say that the rest of our vacation was very well organized and taken care off by the tour guides.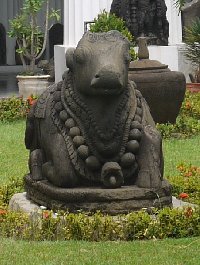 Travel Blog Jakarta Capital Region
Being able to tour Jakarta by bus was comfortable for us and driving around in the the chaotic city centre where motorcycles almost outcount their drivers is better left with either the locals or the younger travellers amongst us.
We visited some important buildings like the Jakarta History Museum and the National Museum of Indonesia. Jakarta Old Town is also very interesting as you will see a lot of Dutch colonial architecture. The Dutch called Jakarta their Batavia and the Jakarta History Museum is actually located in this old city part.