Radisson Hotel Nice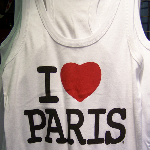 31 May 2012
I would like to recommend the Radisson Hotel in Nice because me and my fiance had an amazing stay there and especially the terras with the views of the beach is amazing. We loved sitting here for lunch as plains flew over and we had the most incredible view of Nice making our holiday here even better. We also went to see the Cannes Festival and had this amazing white limo to take us there which...

Cannes Beach Holiday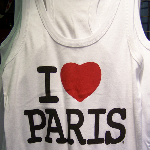 31 May 2012
Cannes is the perfect place to enjoy a classy beach holiday. I have been working on a cruise ship docked in Cannes and I had an incredible opportunity to explore the beautiful waters of Cannes and meet so many interesting people. I would also advise tourists to consider organizing boat trips or a cruise to explore the waters and islands surrounding the glamourous city of Cannes because the views...

LEMON TREE PASSAGE MOTEL-NEVER AGAIN!!

27 May 2012
I went on a trip to Nelsons Bay and Lemon Tree Passage. I stayed at Lemon Tree Passage Motel and it was the worst stay ever. The bed was horrible! My husbands back was hurting so much and there were other beds in the room so he decided to try to see if they were any better (which they were not)...then we get an unauthorised transaction on our credit card charging us more then what price the room was...

Rose Festival With My Rose @ Chandigarh

21 May 2012
Last year, I went to my uncle's home, in Chandigarh in the month of February on the occasion of Valentines Day (Feb 14th) to meet my sister-in-law. We pleasantly celebrated that day. As we are basically crazy about colorful flowers and Gardens, she made a plan and told me about the Garden festival of Chandigarh, which is generally held for three days with great joy and enthusiasm during the last...

Golden Chariot Luxury Train in india

18 May 2012
Golden chariot is a most luxury train in India. These trains contain the all luxury facility such as Deluxe Room, Restaurant, Gym, Twin Bedroom, Bar Lounge, and Dining Saloon. book golden chariot...