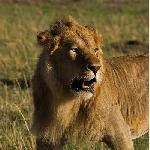 20 March 2017
My group of Indian friends from USA did a 10 days safari in Kenya with Arica Venture Safaris, the trip was good and we really enjoyed. Gujarati meals was there in plenty as we wanted and the lodges were just awesome. Below is the luxury safari holiday we did: Highlights CITIES NIGHTS SITESEEING & ATTRACTIONS Nairobi 1 Overnight stay Ngorongoro 2 Game Drive Serengeti 2 Game Drive Masai Mara ...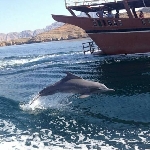 16 March 2017
Visit Oman Khasab Nov 2016 and take dhow cruise tour with Khasab Sea Tours. Khasab Sea Tours is opposite al maha fuel station. We booked online and take the services for dhow cruise. The dhow trip was excellent. They serve plenty of fruits, soft drinks, tea and Omani qawa. We see dolphin on the way to telegraph island and some other sightseeing's. Boat anchors at telegraph for 40 mints and we swim and snorkel. The trip include delicious lunch also. We visit all the khourshem area and enjoy...

15 March 2017
Great tour With Moroccoview.com I would like to thank Best Moroccoview.com for a wonderful experience in Morocco. Morocco is such a beautiful country. From the start communications with SAID were really good. SAID was very prompt with replies and organised a great tour for me. Being a 65 years old woman with my husband, I needed to feel safe and know that things were properly organised. I felt the tour was great value for money, well organised and we visited some great places in Morocco. The tour was 6 nights and included...


05 February 2017
Marrakech Desert Excursions is A travel agency located in Marrakech, has a team of professionals and expert guides, we organize trips and excursions throughout Morocco for more information, please visit us here: www.marrakechdesertexcursions.com Marrakech to Fes Desert Tours, 3 Days tour from Marrakech to Fes, Private Morocco Tours, Camel...


18 January 2017
The sand ridges of Erg Chebbi is a conspicuous weird natural structure. On the summit of the plainest region you may envisage, abruptly a lengthy mountain of sand mounts. This mountain is encircled by plane and barren nature in all parts. 1. Sleeping in a nomad tent, bivouac in the dunes You quit for a few hours for a hike across the dunes along the sunset captivating colors. You will be invited into our tents in an oasis by our team who dwell in tents in the center of the desert. by the concluding stages of your...

01 December 2016
...