Manzanillo Boat Tours

05 June 2012
From Colima we also visited the beautiful beaches of Manzanillo and the boat tours we went on were almost magical.. Being able to go to sleep on a deserted island after dining and chatting besides a large fire underneath the palm trees and the whole beauty of this place was just so special. During the day we went on boat trips along the coast and had the best time in Manzanillo relaxing and enjoying...

Vacations in Kaliviani

05 June 2012
We booked a nice room and we spend a few days in the traditional village Kaliviani. As me and my wife decide to make our vacations in Greece, we choose to explore the island of Crete. Our perfect stay on Kaliviani Traditional Hotel made our vacations memorable as is away from the mass tourism and combined privacy and comfort with affordable prices. The view from our balcony was simple idyllic...

Three months in Colima

05 June 2012
In March I arrived in Colima for a three month internship at the Casa San Jose de los Huerfanos where I started working as a volunteer together with a great team of enthusiastic young people who soon became like my family. The city of Colima was a great location for me to stay and in the weekends we even had time to make little trips to places like Manzanillo and the beautiful Puerto Vallarta where...

The Center of Lille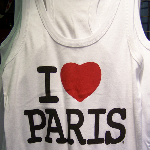 01 June 2012
The city of Lille is located near the Belgium border and is one of the most characteristic places in France. The architecture of the buildings on Grande Place is beautiful and reminded us of cities like Anvers in Belgium. The square also known as le place du Général de Gaulle is the heart of Lille and from here most attractions can be visited on a walking tour of the city. For the entire weekend...

From Paris to Versailles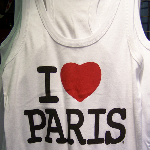 01 June 2012
If you wan't to visit Versailles you can plan a day trip from Paris to visit the palace and its incredible art collections. We found a tour on the internet with Leftbank Scooters which had arranged an entire day tour to Versailles from Paris in vespa! This was a suprise from my fiance and it really was a unique way to explore Versailles and spend a day of sightseeing outside of Paris which obviously...