Cruise stop in Makaryev Russia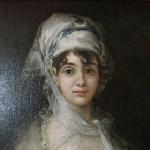 29 December 2011
In Makaryev we made a short stop to visit the Makaryevo-Unzhensky monastery which was founded in 1439 and forms the main tourist attraction in Makaryev eventhough you will not encounter a lot of visitors compared to Kazan where we were before. We had a guided tour of the Makaryevo-Unzhensky monastery which was interesting and returned to the ship for a nice lunch. From Makaryev we continued our...

Kazan Russia Travel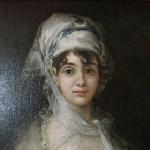 28 December 2011
Cruising down the Volga river we left Nizhny Novgorod behind and continued our travel experience in beautiful Russia in eastern direction. Our next destination Kazan lies on that same river or to be more precise at the confluence of the Volga and Kazanka Rivers. The city of Kazan is the largest city and capital of the Republic of Tatarstan and it has been referred to as the third capital of Russia...

Business trip to Dubai

27 December 2011
Last week I had 5 days in Dubai for a conference me and my collegues had to go to and I had a great time. Going on business trips to places such as Dubai is a real treat as it gives you the excellent excuse to spend some time away from the cold winter. Besides the reason for my going I think Dubai is a great travel destination in general with lots of nice places to go to like malls, markets, beaches...

Hervey Bay Colonial Lodge


22 December 2011
It had a great pool, very small walk to a safe swimming beach, the...

Thimphu Bhutan Holiday Adventure

16 December 2011
The Thimphu Valley in the western central part of Bhutan is an extraordinary place to spend your holidays and whoever says that you can´t travel to destinations such as Bhutan when you have kids should try it again because our twelve year old son had an amazing travel experience, just like his parents! We arrived at Paro Airport after a good flight with Druk Air and got to Thimphu for our first...