Great Restaurant Rome Italy

25 January 2012
One of the restaurants in Rome that I would like to suggest in the centre is Orso 80 a great trattoria, or hostaria like the sign outside the restaurant read with real italian food. They had great found, excellent service and we were given bread and fritters from the owner which was really generous. I added some pictures of the lobster spaghetti which we ordered in two and was truly delicous....

H10 Hotel in Rome Italy

25 January 2012
During our holiday in Rome we stayed at this excellent H10 Hotel. We booked the hotel online and had found a great dealing, paying just 55 euro's per night. On tripadvisor the hotel had nothing but good reviews except maybe for the location which we didn't even find to be that bad. The hotel was very modern, design hotel and very clean with excellent service and staff. Hotel parking is possibile...

Holiday South Africa Johannesburg Zoo

30 December 2011
One of the nicest attractions in and around Johannesburg and there are quite a lot (!) is the Johannesburg Zoo which me and my girlfriend visited on our holiday in South Africa. We had found out about the Johannesburg Zoo through their website and simply by searching fun attractions in Johannesburg on tripadvisor which helped us a lot. The Johannesburg Zoo is located at the corner of Jan Smuts...

Cruise stop in Makaryev Russia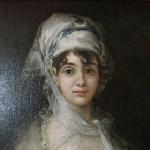 29 December 2011
In Makaryev we made a short stop to visit the Makaryevo-Unzhensky monastery which was founded in 1439 and forms the main tourist attraction in Makaryev eventhough you will not encounter a lot of visitors compared to Kazan where we were before. We had a guided tour of the Makaryevo-Unzhensky monastery which was interesting and returned to the ship for a nice lunch. From Makaryev we continued our...

Kazan Russia Travel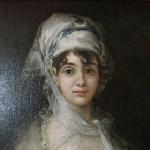 28 December 2011
Cruising down the Volga river we left Nizhny Novgorod behind and continued our travel experience in beautiful Russia in eastern direction. Our next destination Kazan lies on that same river or to be more precise at the confluence of the Volga and Kazanka Rivers. The city of Kazan is the largest city and capital of the Republic of Tatarstan and it has been referred to as the third capital of Russia...