New Year s Eve in Dubai Desert Safari

13 April 2012
So much inspired with Dubai s Local safari tour that I thought to write a post on it.It was our first time visit to United Arab Emirates of Dubai.we had booked a room in Atlantis hotel with amazing beach view and Atlantis seemed to be the best option for a comfortable stay for our 1 week family holiday trip. we were googling up desert safari company on Google and came across desertsafaridubaitours...

Trekking Guide Recommended in Nepal


06 April 2012
Recently we returned from a four-day trek with a friend in the Annapurna Himalayan range. Boasting spectacular scenery, rugged terrain and extremely welcoming locals, I've never visited another place on earth like Annapurna. Helping us get the most out of our trek was our friendly and knowledgeable guide Sanjib Adhikari, a specialist trekking guide and expedition organizer based in Thamel, the...

Thai Restaurant Centre of Berlin

09 February 2012
Cha Cha is a great Thai Restaurant in the centre of Berlin and perfect place to end up after a day of shopping! The kitchen is not traditional Thai but more fusion but really tasty and light. The menu is very clear and offers a wide range of meals ranging from soups to fritters, rice dishes, salads and very good curry's. Cha Cha has some amazing fruit smoothies and obviously Thai beer! The prices...

Faubourg 216-224 Review: Worst Hotel!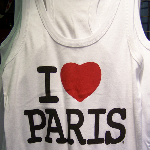 09 February 2012
I would like to take this opportunity to warn other travellers about the viscious online campaign that the Faubourg 216-224 Hotel in Paris is holding through several booking sites. The pictures on whatever booking site are completely misleading and I even heard that they refer to a different hotel building next to the section I was staying at! Meaning that the name Faubourg 216-224 refers to two...

Great Restaurant Milan Rho Dodici Volte

09 February 2012
This restaurant is a great find in Milan Rho area. Very intimate and Italian with no tourists to be found and great food and wine. During our meal we had live piano music playing in the room and we had a lovely time. I had a cheese in pasta brise and rucola starter and some great bass filet and mustard sauce for main. Afterwards a coffee and a creme brulee to finish the date! Below are some...