Morocco Tours

01 December 2016
12 day in morocco visiting casablanca chefchaouen fes meknes sahara desert dades gorges and hight atlas, we finished...

Www.toursdesiertomarruecos.com


11 November 2016
Morocco...

Morocco Camel Trekking


03 November 2016
...

Chris Brown In Mombasa Kenya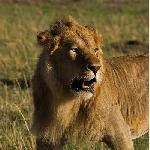 10 October 2016
American R&B and hip hop singer in Kenya The title of the show was famous as Mombasa #mombasarocks, its a show which was planned and organized for sometime especially considering that the famous Chris Brown was going to the main artiste and singer, there were other African Artiste like Wizkid, Vanessa, Alikiba, Nazizi and others. But the main spotlight was Chris Brown in Kenya. These was the...

Overnight camel safari Sahara Desert

31 January 2016
We booked an overnight camel safari with Mouhou tours company for four adults. They were really nice and allowed us to depart earlier than usual so we could see the sunset from Erg Chebbi. Our guide was quiet but very kind. We hiked to the top for sunset and then rode the camels a short distance to our Berber camp. There were 5 other travelers there with several other guides and helpers. We were...