Yaroslavl Russia Sightseeing Tour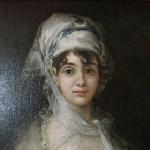 14 December 2011
We arrived in Yaroslavl after breakfast and followed our guide for a sightseeing tour around the most the tourist attractions of Yaroslavl starting with some beautiful churches. The Church of Elijah the Prophet in Yaroslavl was incredibly beautiful and its interior is stunning. We had a very interesting tour around the church and were shown all the architectural highlights. If you wan't a great...

Continental Palace Hotel Kos

13 December 2011
During my holiday in Kos the Continental Palace Hotel was a perfect base and I really enjoyed my stay there. I had an all inclusive pakkage which worked out great with the buffet breakfast en dinner service. Usually I enjoy dining out but having the choice to eat either out in the center of Kos or stay at the hotel for dinner was just really comfortable. Kos was simply gorgeous and we had such...

Holiday in Bamako Mali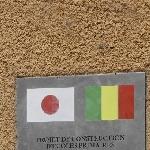 12 December 2011
Me and my husband travelled to Bamako in Mali to visit our daughter and her family who have emigrated there after they were both offered to work with a teaching programme. It was our first time in Mali and we didn't knew exactly what to expect arriving in Bamako but luckily a warm welcome of exciting kids and our teared-up daughter was waiting at the other side of the airport doors. It was a...

Cruise Stop in Kirillov Russia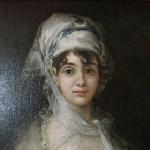 12 December 2011
From Kizhi we arrived in the town of Kirillov on the shores of Lakes Siverskoye and Dolgoye and where we made a stop for some sightseeing. We visited the St. Cyril Monastery also located on the shore of Lake Siverskoye which today may look pretty deserted but is considered one of the prominent monasteries in Russia because of its great location. The St. Cyril Monastery was visited by important...

Lemon Creek Hotel Resort Bijilo

09 December 2011
During our family´s vacation in Gambia we stayed at the right at the beach in Bijilo as guests of the Lemon Creek Hotel Resort. After a bumpy ride from the airport of Bijilo to the hotel we had to rest a little because we were pretty tired of our flight and all the new impressions we had experienced so far. Eventhough the conditions of the roads weren´t great we have had no problems at all...