River Cruise St Petersburg to Mandrogi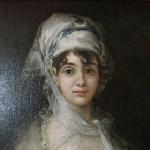 21 November 2011
From St Petersburg we made a trip to the village of Werchnije Mandrogi by boat. The river cruise on the Svir Riverwas really nice and we had some great sightseeing on our way to this fairytale-like island village. Werchnije Mandrogi is a former fishing village located about 280 km northeast of St Petersburg near the town of Podporozhye in the Leningrad Province and serves as a local museum. Today...

2 Day Stay in St Petersburg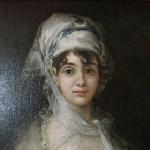 13 November 2011
After spending a night in Dusseldorf my wife and I left for our flight to St Peterburg where we would spend the first 2 days of our stay in Russia. We love Russia and visited St Petersburg for the first time three years ago as we were invited by some of our friends to join us on a cruise. This time we planned a couples holiday with just us two to revisit the places we had loved during our first...

Travel Impressions of Jordan

11 November 2011
Here are some photographs of my stay in Jordan where I had an incredibile time thanks to a great group of people I travelled with and of course, the beauty of this amazing country. I added Amman as city tag but we also visited other places like Petra and the Dead Sea, both incredible in their own way. We had good weather and there weren't even too many tourists near the main attractions or at...

Quito Ecuador

10 November 2011
I had an amazing experience in Ecuador and for a period of three months I stayed in Quito for an international internship and got the chance to really get to know the local people and discover the beautiful landscapes around the city. One of the most popular places and tourist attractions north of Quito would be the Mitad del Mundo and its curious museum which can be a lot of fun! Especially...

Nuwara Eliya Sri Lanka Stay

07 November 2011
By train I had made it to Ohiya and eventually also to Nuwara Eliya where I had come to visit the Horton Plains National Park located in the central highlands of Sri Lanka before returning back to the coast at the end of my journey. The Horton Plains National Park is the main tourist attraction of Nuwara Eliya and for most people it forms a base before heading on a tour to the park or travelling...