Sahara Desert Tour from Fes

22 April 2017
5 Days sahara desert tour from fes to marrakech via...

Ski resort cabins in Island Park, ID

29 March 2017
Island Park, Idaho is one of those cool gems that you find and can't wait to go back to. It is up in the mountains surrounded by mountains and pine trees. The local information signs along side the road actually say that Island Park use to be a volcano that has been dormant for thousands of years. It got the name Island Park because the main part of it is encircled by rivers. So, in a sense creating...

DMC for Group safari in East Africa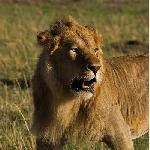 20 March 2017
My group of Indian friends from USA did a 10 days safari in Kenya with Arica Venture Safaris, the trip was good and we really enjoyed. Gujarati meals was there in plenty as we wanted and the lodges were just awesome. Below is the luxury safari holiday we did: Highlights CITIES NIGHTS SITESEEING & ATTRACTIONS Nairobi 1 Overnight stay Ngorongoro ...

Khasab dhow cruise with Khasab sea tours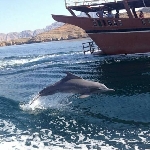 16 March 2017
Visit Oman Khasab Nov 2016 and take dhow cruise tour with Khasab Sea Tours. Khasab Sea Tours is opposite al maha fuel station. We booked online and take the services for dhow cruise. The dhow trip was excellent. They serve plenty of fruits, soft drinks, tea and Omani qawa. We see dolphin on the way to telegraph island and some other sightseeing's. Boat anchors at telegraph for 40 mints and we swim...

Morocco Desert tours From Marakech

15 March 2017
Great tour With Moroccoview.com I would like to thank Best Moroccoview.com for a wonderful experience in Morocco. Morocco is such a beautiful country. From the start communications with SAID were really good. SAID was very prompt with replies and organised a great tour for me. Being a 65 years old woman with my husband, I needed to feel safe and know that things were properly organised. I felt the...