Morocco Camel Trekking


03 November 2016
...

Chris Brown In Mombasa Kenya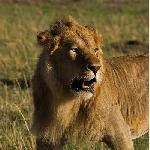 10 October 2016
American R&B and hip hop singer in Kenya The title of the show was famous as Mombasa #mombasarocks, its a show which was planned and organized for sometime especially considering that the famous Chris Brown was going to the main artiste and singer, there were other African Artiste like Wizkid, Vanessa, Alikiba, Nazizi and others. But the main spotlight was Chris Brown in Kenya. These was the...

Overnight camel safari Sahara Desert

31 January 2016
We booked an overnight camel safari with Mouhou tours company for four adults. They were really nice and allowed us to depart earlier than usual so we could see the sunset from Erg Chebbi. Our guide was quiet but very kind. We hiked to the top for sunset and then rode the camels a short distance to our Berber camp. There were 5 other travelers there with several other guides and helpers. We were...

Private Cruise to Santorini and Mykonos

23 November 2015
Beginning from the port of Kos, embark on a 2 week blue cruise journey into the Cyclades via the Dodecanese islands of magical and historical Greece. Our voyage took us to the most popular and picturesque islands including Santorini and Mykonos. We were pampered by a highly professional and dynamic crew of 6; catering to our needs while taking in the pleasures of the islands. For this itinerary...

Great Bar in San Lorenzo area

07 May 2014
During our 2 week stay in Rome we discovered different areas and neighbourhoods of the eternal city and San Lorenzo is one of those great places that you should visit. San Lorenzo is known for its punk rocky feel as the student neighbourhood of Rome being close to the La Sapienza University and the Central Station of Termini; a top location for students to cluster together and bar owners to cater...