Pedro's Beach Great Lunch in Marbella

08 August 2013
Pedro's Beach is a relaxed and beautiful beach bar with an excellent cuisine and a very friendly staff. We had lunch and even dinner as they serve food non-stop till late in the evening. It's a perfect beach bar because you can rent your sun beds and umbrella's on the beach in front of the bar, chill in the sun or shade and walk into the bar for a drink or a bite to eat. The quality of the food...

Staying in Acharavi, Corfu

06 February 2013
If you're looking for a holiday destination filled with relaxing sunshine, beautiful food, traditional entertainment and adventure, then you need look no further than Acharavi in Corfu. A once very small and quaint resort on the coast of Corfu, Acharavi is one of the top and most beloved resorts on the Greek island. Suitable for families and couples alike, what makes the resort so unique, is that...

Maldives Beaches

23 October 2012
For those seeking a holiday in a warm, tropical climate, look no further than the Maldives as holidays in this island nation are built around sun, sea and sand and we had an amazing time for our honeymoon! For great offers on Maldives holidays, be sure to check out Thomson Holidays and book a spot in this paradise. With a selection of islands to choose from, something that the Maldives can boast...

New Eyes on Shanghai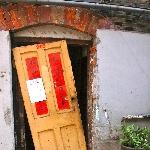 21 October 2012
I am glad I have taken the time to start my business trip earlier, and had a fantastic weekend & introduction thanks to Shanghaiwalker, Definitely a recommendable! These enthusiastic people have show me not only the highlights...

Restaurant 100 Maneiras Lisbon

19 October 2012
This restaurant 100 Maneiras in Lisbon is to be found in the Bairro Alto area and can not be missed! The food is amazing and served in ten small courses which are all cooked to perfection with amazing eye for detail. We celebrated my boyfriends birthday and had such a lovely night:) The staff even surprised him with an extra desert which was not something we had planned. The wine menu was amazing...