August 27th, 2010
Together with some of our friends my husband and I made a trip to the Faroe Islands and Iceland.
First we took the Ferry from Denmark to the Faroe Islands from Hanstholm where we live and after a lovely ride we spend some time on the Faroe Islands visiting different parts of this small but beautiful archipelago.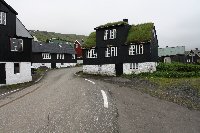 Tourism Saksun
We first visited Saksun, on the north-west coast of the Streymoy Island which was a very nice and pittoresque village to go for walks and make photo's of the scenery.
In Saksun we also visited the local church and saw some beautiful houses, all in the middle of these gorgeous green grasslands.
Besides the church of Saksun we went to visit the openair museum of Saksun which would be another nice attraction around here.
From Saksun we travelled over the brige along a village called Funningur all the way to Torshavn, the capital of the Faroe Islands.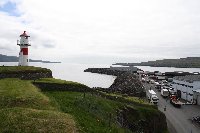 Tourism Saksun
Torshavn is located at the southern part of the Streymoy island and it would be the the largest city of the Faroe Islands. The city center is gorgeous and the resemblence to some of Denmark's architectual styles was really curious.
I loved Torshavn and we stayed a little bit longer here to visit the harbour area and some historical sites like Skansin and the old part of town.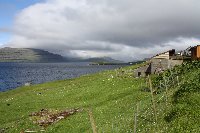 After our stay at the Faroe Islands we took the ferry to Iceland where we spend the second part of our holiday.