September 15th, 2011
One year ago in October I travelled to Uzbekistan for the 2010 WTF World Taekwondo Poomsae Championships held in Tashkent the capital city of Uzebistan.
With my team we stayed at Le Grande Plaza Tashkent Hotel which was very beautiful and we had a great stay there. We were very excited about the chiampionship on one side and visiting a country like Uzbekistan was also a completely new experience.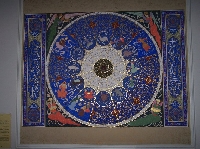 Travel Guide Tashkent
We did manage to do some touring by bus and visited important tourist attractions like the Amir Timur Museum which you can see pictured in my gallery as the white pillar building with the blue dome on top of it.
The museum is surrounded by nice gardens and some fountains as well. On the inside there are several exhibits from the president of Uzbekistan and of Timur, a national hero of the country who has been honored all over Tashkent with statues and posters.
There are many more museums in Tashkent like the impressive Kukeldash Madrasah which today is being used as a mosque. Also pictured below you can see the building of Chorsu Bazaar located near the Kukeldash Madrasah. This is an open-air bazaar where you can buy everything you need and is a great place to do some holiday shopping as well.
We also visited the Telyashayakh Mosque where the Tashkent Qur'an is held. This manuscript of the Qur'an, the central religious text of Islam, is considered the oldest in the world.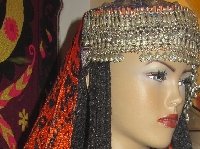 Travel Guide Tashkent
The Yunus Khan Mausoleum contains important mausoleums where historic figures of Uzbekistan were burried like the founders of the Mughal Empire. Besides these sights mentioned above there are many other beautiful places to visit and the best thing to do would be to study Uzbekistan and make a list of places you would like to visit. Also make plans about where you are going to be staying and how you will reach these places. It's a beautiful country and the people are more than friendly!