May 11th, 2010
In 2008 me and my best friend Roger went on our first African adventure to Mozambique. Our main goal was to get our PADI diploma and dive the reefs of the East African coast, including the islands of Mayotte and Comores which are situated off the coast between Mozambique and Madagascar.
Not knowing how long we were going to stay in Mozambique we only booked a one-way ticket which turned out to give us a great freedom to change our travel plans whenever we felt like it.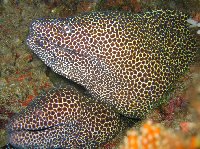 Travel Guide Tofo
One thing I always wanted to do was to swim with whale sharks so before our departure I had made sure we were going to be there in the right season to meet this amazing creatures.
Tofo is a great place to spot whale sharks and between october and november chances are high you will. The town of Praia do Tofo is home to one of the largest concentrations of Whale sharks in Africa.
We went on a whale shark snorkeling excursion, we didn't have our PADI yet and luckily didn't need one to be able to partecipate in this tour, and were totally blown away by the whole experience!
Being able to swim besides these huge sharks was breath taking and I remember staring at the whale shark while it opened its mouth to soak up all the little fish swimming in front of him, incredible!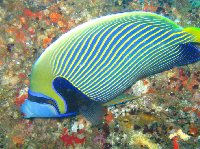 Travel Guide Tofo
In the following days we even managed to get our PADI diploma's and did several diving excursions which was just as impressive considering the fact that we had never dived before. We spotted all kinds of fish from clown fish and moray eels to giant manta rays.
After our first liveaboard we looked at eachother and couldn't believe we handn't done this sooner. The reefs were amazing and we looked forward to exploring those of the nearby islands.