May 16th, 2011
The Escondidinho Hotel was a great find when my boyfriend and I were looking for a place to stay on Ilha de Mocambique where we would enjoy two amazing weeks.
The Escondidinho is a hotel located in a beautiful old house with a very modern Mediterranean (the owner is Italian) feel to it at the same time. In the hotel we were happy to find different lounge areas where you could sit down, read a book or enjoy a glass of wine.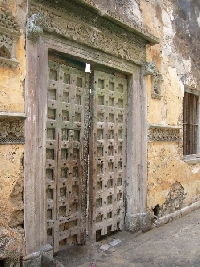 Where to go in Ilha de Mocambique
The rooms were nice and we also enjoyed the outside pool the hotel has to offer. The hotel has an adjacent French Restaurant which is called the Econdidinho Restaurant and is highly recommended.
From 4 star Hotel Escondidinho we were able to explore Ilha de Mocambique by foot and really enjoyed our island holiday.