July 21st, 2010
Baalbek played an important role in the Roman Empire and today its temple ruins are a crucial display for the history of Lebanon and being the largest Roman treasure in the country.
Baalbek is located in the Bekaa Valley and has numerous hitoric sites of temple complexes and ancient settlements.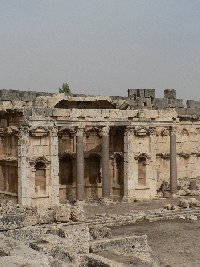 Travel Guide Baalbek
Temples like the Temple of Venus, the Temple of Jupiter and the Temple of Bacchus form a very important touristic drawcard for Baalbek and an important part of ancient Roman Heliopolis and its cultural heritage today.
I went to see several monumental site of Baalbek covering the Stone of the Pregnant Woman, a Roman monolith and among the largest in the world. Then of course the temple complex of Baalbek with the Venus, Jupiter and Bacchus temples which had some amazing detaills, decorations and beautiful Great Courtyard.
The Temple of Bacchus was really impressive and you could actually follow the steps on the main entrance and walk around the pillars of this enormous construction. The Temple of Jupiter had great detaills as the lion heads and beautifully carved pillars.
Back in Downtown Baalbek I visited some of the shops and of course the blue Shia Mosques which seems to dominate the city center.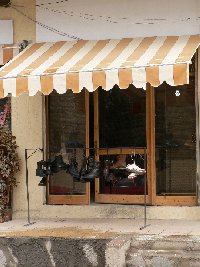 Travel Guide Baalbek
I travelled to Baalbek, Lebanon, after a stay in Syria (it's about an hour and a half from Damascus) and found it to be another fascinating part of the Middle East where I had never been before. For the period in which I travelled, the months of October and November the climate was mild and in between the hot summer and rainy winter seasons.
Baalbek is also famous for its Baalbeck International Festival which is held in summer, during the months of July and August. This musical and theatrical festival is the largest of the entire Middle East and a great occasion to get to know the lebanese people and the culture.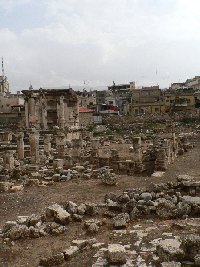 Unfortunately I got to know about the Baalbeck International Festival when I was already in Baalbek, but who knows, I might come back!