August 14th, 2010
From Bulawayo we headed for the border between Zimbabwe and Zambia to visit both Livingstone, located in Zambia but really close to Zimbabwe, as the famous Victoria Falls.
The Victoria Falls are still the number one reason tourists come to this part of Zimbabwe as their beauty is breath taking and if you're travelling to Zimbabwe you can't return to your home without some pictures of the Victoria Falls!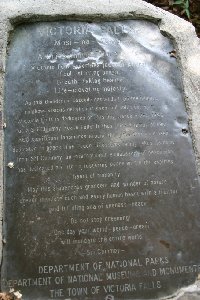 Holiday in Victoria Falls
The Victoria Falls are known as the largest falls in the world and located on the Zambezi River and are actually divided by both countries as the the river runs from Zimbabwe into Zambia.
Livingstone Island, a name given to this lookout point by Scottish explorer David Livingstone, is one of the best places to view the falls as it will give you the chance to look out over this amazing landscape and take pictures of the gorges.
While the people in Zimbabwe call the landscape as part of the Victoria Falls National Park in Zambia it goes by the name of Mosi-oa-Tunya National Park, both names are recognized by the world heritage list of UNESCO.