October 21st, 2010
In September I've been to Indonesia with my fiance where we travelled to Yogayakarta on the southcoast of the island of Java.
Yogyakarta has a lot of beautiful places to see like the nearby Prambanan Temple Compounds with its dramatic scenery and beautiful temples.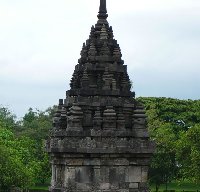 Trip to Yogyakarta
We made a day trip from Yogyakarta to the Prambanan Temple site which is just a few km away. There were a lot of people around but at the same time the site maintains its incredible enchanting setting.
Other touristic attractions I would recommend visiting are the Borobudur Temple Compounds and the Taman Sari Water Castle, both within a short travel distance from Yogyakarta.