October 28th, 2010
Last year me and my husband left for the United Arab Emirates, to celebrate our anniversary and enjoy a two weeks holiday in this amazing country.
We went to Abu Dhabi first where we had booked an appartment at Al Manzel Hotel Apartments for the upcoming three days. We decided to book an apartment to have a bit more privacy and freedom to explore Abu Dhabi by ourselves.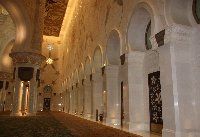 Travel Guide Abu Dhabi
From Abu Dhabi we did a lot of sightseeing and of course shopping with my wife:)
We had this amazing landrover for rent which was perfect and turned out to be the best thing of the whole holiday!
We were always free to go where we wanted and did not depend on nothing but our own impulsive travel plans.
In Dubai we stayed at the luxuruous Palm Atlantis Hotel which is simply gorgeous. As soon as you walk in this bilion dollar project your jaw will drop. From the floors, up to the high ceilings and enormous acquarium, this is the dream of any hotel owner!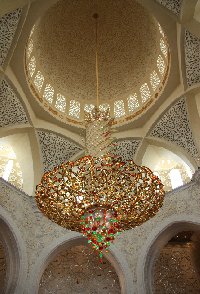 Travel Guide Abu Dhabi
Both Abu Dhabi and Dubai were great and there is just so much you can do, from going on an outrageous shopping spree in one of the many malls, a visit to Ski Dubai, ice skating in Abu Dhabi Marina Mall, a day of culture sniffing at the Sheikh Zayed Mosque which is also the largest in the country or at one of the many souq markets to relaxing on Jumeirah beach or checking out all the riches these cities have on display.
We felt like two little kids in a candy store and have already booked our next trip as this year we're spending our Christmas and New Year's Eve holiday in Dubai!