October 29th, 2010
For our honeymoon my husband and I went on a luxurious safari holiday to Tanzania.
Through our travel agency we had booked accomodation at the fabulous Ngorongoro Crater Lodge in the heart of the Ngorongoro Conservation Area.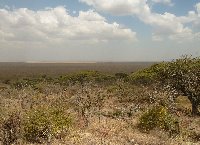 Holiday in Ngorongoro
The best thing about this lodge, except for the outstanding staff and the gorgeous rooms, was its location, right on the eastern border of the Serengeti National Park so you couldn't get closer to that real Africa travel experience.
Early in the morning a fabulous breakfast was served and after that we would go on a wildlife safari to spot the animals that live in the Ngorongoro Crater.
The crater today represents the remains of a collapsed volcano which turned its grounds into a fertile valley and a breeding ground for many animals.
On our safari tour we have seen lions, elephants, buffalo's, giraffe's and all kinds of other interesting animals. It was amazing to get so close to them and know more about their habitat.