March 29th, 2011
I have been on a holiday to Syria and Jordan earlier this month and it was the first time I ever travelled to the Middle East. I might have picked a better period to travel but in the end I can say that I have had nothing but a great experience and a lot of nice memories to share with other travellers.
The trip was a combined holiday visiting both Syria and Jordan, in that order, and I signed up for a pre arranged holiday so I travelled with other people as well.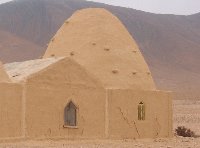 Trip to Palmyra
Most part of the touring was done by bus and of course we also had some other extra's like camel rides and boat trips.
One of the first places we visited was Palmyra where we had an amazing guided tour of the ancient city.
On our way there we made a stop at the popular Bagdad Cafe which was really nice eventhough it has become a fixed touristic stop on the road from Damascus to Palmyra.
We had some tarditional Syrian tea and sat on the rug draped divans while we chatted up with some of the men sitting in the cafe, which really is located in the middle of an empty desert.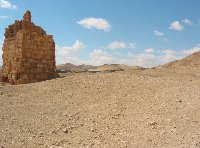 Trip to Palmyra
The ancient city of Palmyra, northeast of Damascus, is beautiful and should be visited by every tourist coming to Syria. The theatre, the colonnaded decumanus street, the Temple of Bel and the ancient arches take you back in time to Greco-Roman periods when Palmyra was a wealthy city along the caravan routes. A tour that made our stay in Palmyra perfect!
From Palmyra we headed to Hama in central Syria, a bus trip with some amazing panoramic views!