May 2nd, 2011
This February I went on a holiday to Minsk with my boyfriend and we travelled by train from Vilnius which took little less than five hours.
I really loved the scenery and eventhough at first I wasn't sure about the whole train ride it turned out to be a great idea!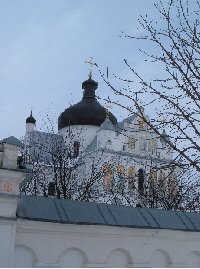 Trip to Minsk
We had a comfortable two person cabin and before we knew it we had left Lithuania behind us and we were entering Belarus territory.
Minsk in wintertime is beautiful and we thought we had picked a great time of year to visit this city. I loved the Russian Orthodox churches covered in snow