September 21st, 2011
Jalal-Abad is located in southwestern Kyrgyzstan very close to Uzbekistan border and it being my home town I would like to take the opportunity to promote travel to Kygyzstan in general.
On one of my pictures you can see the gates on the entrance to Jalal-Abad which are a symbol of the city and contain some beautiful details.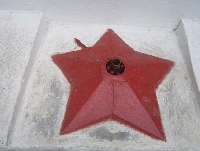 Where to go in Jalal-Abad
The city of Jalal-Abad has also attracted pilgrims and religious travellers for its mineral springs which are believed to have healing powers. Believe it or not but driving outside Jalal-Abad the views are really pretty.