October 13th, 2011
What a dream holiday! We have spend an incredible two weeks in Tanzania combining a safari holiday with a beach holiday in Zanzibar where we stayed at the fanbulous Essque Zalu Zanzibar Resort.
Words won't describe this picture perfect destination and we felt so blessed that we could have this experience and enjoy all the beauty that Tanzania has to offer.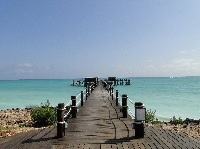 Travel Guide Zanzibar City
I dedicated this blog to our very relaxing week in Zanzibar City and where we remembered all the great things that we have seen on our trip to Tanzania which had been almost overwhelming. I will make sure to post another blog with some safari moments after this one so you will understand why!
The Essque Zalu Hotel is without a doubt the prettiest place that I have stayed at and waking up an looking out over these immense turqoise waters of the Indian Ocean off the north-eastern coast of Tanzania was surreal. The hotel had an excellent service and our little villa was beautiful. We also enjoyed their pool and restaurant which had amazing views and really had us indulge in luxury and total relaxation.