December 12th, 2011
Me and my husband travelled to Bamako in Mali to visit our daughter and her family who have emigrated there after they were both offered to work with a teaching programme.
It was our first time in Mali and we didn't knew exactly what to expect arriving in Bamako but luckily a warm welcome of exciting kids and our teared-up daughter was waiting at the other side of the airport doors.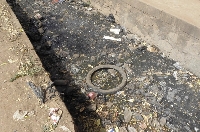 Travel Guide Bamako
It was a very long flight so we decided to leave our luggage at the hotel and spend our first night in Bamako at our daughter's house.
The upcoming days were interesting, sometimes shocking as social standards in Mali are not close to what we are used to back at home but we found all the locals to be very open and kind.
We also went on a camping trip along the river which was one of the best places we have visited and a beautiful area. We slept in tents and had open fires at night, a great way to have dinner and to catch up.
After a very intense three weeks our time in Mali was up and we had to say goodbye but not with new plans in our hearts to come back and revisit all the places we had made new memories together!