September 20th, 2013
Our stay at Tarangire Treetops was wonderful and maybe it's even my favourite accomodation of the Elewana Collection, I just could not find anything negative about this place!
We requested the tree house which is used in the Elewana Collection ad for Tarangire Treetops and the staff remembered my email about that so that was a great way to check in, they really payed attention to detail and you could really feel that!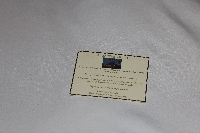 Welcome's Note Treetops
The nice thing about this specific tree house is that the branches of the Baobab Tree actually run through the living room which is pretty cool and makes the Tarangire experience even more real. This particular tree house also has the best view from the balcony and is more private as it looks out over Tarangire and is not faced towards the other houses.
We loved the design of Treetops and the rooms were really well designed and very clean. We also liked the separate bathroom with a very spacious shower, two large shower heads next to each other just as well as two sinks and mirrors. We had warm water and everything worked perfectly.
We loved waking up to the beautiful setting of Tarangire National Park and the fact to be camping out in a tree house made it extra special. Treetops has the prefect combination between excitement and luxury which was impeccable.
Each time we we had to leave the tree house for dinner a staff member picked us up and guided us to the restaurant to be safe around possible wildlife.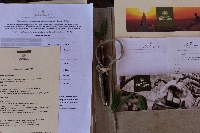 Vacation in Tarangire..
We felt safe during our stay and were actually quite excited to have a wildlife encounter:) The water hole across the restaurant and swimming pool area is a great way to observe elephants and other wildlife coming to drink. A really nice thing Treetops invented there.
We also took a balloon safari tour from Treetops and flew over Tarangire National Park which was a very special thing to do.