February 26th, 2010
My trip to the island of Puerto Rico was an amazing experience.
Latin music, colourful houses and a ton of great sights and attractions from the dense rain forests, amazing seaside town, endless stretches of dreamy beaches with beautiful palm trees and of course the amazing Caribbean Sea.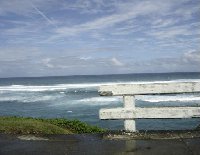 Trip to Puerto
Besides the beautiful nature in Puerto Rico it's also the homeland of Bacardi, the world's most famous rum and like many other tours you can also go on a tour arround the factory and taste the different samples.
The locals are very friendly, welcoming and have a great spirit. Nightlife in Puerto Rico is just as lively and you will see the joy of the Puerto Rican people reflected in the Caribbean dances, lively bars and never ending beach parties.