July 19th, 2010
Jerusalem is one the most important cities in the world's history and for a lot of tourists an ultimate travel destination because of its amazing tourist attractions and long history.
Jerusalem is the capital of Israel and whereas Tel Aviv is the modern side of a new Israel, Jerusalem reveals the rich past and religious background of this beautiful country, also known as the Promised Land.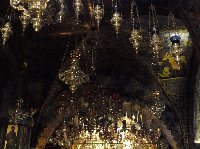 Holiday in Jerusalem
There are a lot of tourist attractions in Old Jerusalem and a travel guide of the city can be quite convenient.
Most travel guides will help you plan an itinerary along all of Jerusalem's highlights while others will recommend travel packages which include both accomodation and tours.
We chose to go with an all inclusive package deal and an organized trip through Jerusalem to make sure we wouldn't worry too much about all the practical information and simply enjoy our holiday in Israel.
I would say that the Old City of Jerusalem, especially by night, was the highlight of our trip and finalling seeing the Tower of David or the Western Wall was just spectacular.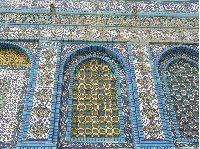 Holiday in Jerusalem
It was so unique to see different religions come together in a serene blend and visiting both the Church of the Holy Sepulchre which is the holiest Christian site in Jerusalem and the place where Jesus' crucifixion, burial and resurrection took place, as the Dome of the Rock, an important Muslim site was amazing.
At night we went to the local market, or souq, which was a great attraction on its own and the perfect place to get your hand on some typical Israelian souvenirs.