July 25th, 2010
Uyuni is located in the southwest of Bolivia and famous for its beautiful salt flats. You can do a Uyuni salt flats tour by jeep which is the best thing I guess because you can choose where to go whenever you feel like it.
We rented a jeep which 6 people and stayed at the salt hostel, the Hostel de Sal. This place was great and waking up in the morning and checking out these enormous white salt flats was amazing.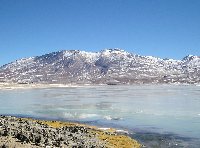 Tourism Uyuni
If you want to experience the Salar de Uyuni to the fullest a stay in the Hostel de Sal is definitely not something you will regret.
We decided to do our own Uyuni tour and then continue our trip to Potosi but most people booked a Uyuni salt flats tour which included a stay in the salt hostel and then returned to town.
We went in May and I just want to say that you should be prepared for some weird weather conditions. It can get from really sunny to freezing cold within an hour so make sure to pack some sweather as you will purchase your Bolivian winter hat here I'm sure, at least we and every other tourist we spotted did:)
In the middle of the Salar there's the Incahuasi Island a big rock decorated with gigantic cacti and even a touristic center, amazing! We made some awesome pictures from the salt flats with these cacti in the foreground.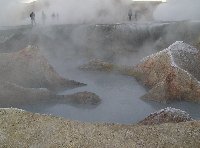 Tourism Uyuni
It was also really cool to spot a small fox or culpeo walking across the salt flats as the place seems so deserted but keeps surprising you. There's quite some wildlife, birdlife especially and the salt lake with all the flamingo's was beautiful.