July 25th, 2010
In January of this year me, my husband and our teenage daughter made a trip to Madagascar. We arrived in the capital of Madagascar, Antananarivo where we spend our first few days and rented a car for our upcoming travels.
From Antananarivo we drove southwards to Ambositra which is located in the Fianarantsoa Province. We spend another two days in Ambositra where we learned more about the local wood carving industry and bought some wooden souvenirs.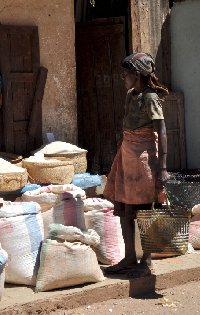 Travel Guide Ambositra
From Ambositra we drove more south to Fianarantsoa, the capital city of the Fianarantsoa Province where we went to see some of Madagascar's oldest churches. Fianarantsoa is also a good place to try some typical food and drinks as its considered the capital city of the island's wine region.
By train we went from Fianarantsoa to Manakara which was a really good experience not for the comfortable ride but it was great talking with the locals and looking out of the train while it passed some beautiful landscapes. The train ride took forever though and make sure you get a seat because 12 hours of looking out of the window was a bit too much for as well!
After a stay at the beach in Manakara we headed back to Fianarantsoa, Ambositra and finished our roadtrip again in Antananarivo, a great travel experience through the south of Madagascar.