August 10th, 2011
Together with my boyfriend I have been on an amazing holiday to Madagascar where we had always dreamed to go someday and it was everything we had hoped for!
Our 16 day trip started in Perinet from where our incredible journey through Madagascar started leading us to so many beautiful places starting with a kayaking trip near Perinet and a visit to the local crocfarm which was a lot of fun.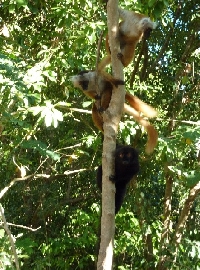 Travel Ankarana
Other stops on the route were Ambositra, Ranomafama, Andringitra ( a great place to go hiking) Isalo (beautiful wild flowers) and Ifaty where we went on the mindblowing whale watching tour and even saw a breaching whale!!
Our guide told us just how lucky we were to witness such a jump out of the water:)
In the north of Madagascar we visited the Ankarana Reserve which is known for a lot of great discoveries like the ossil remains of large extinct lemurs, a definate symbol for Madagascar and one of the most incredible animals in the world. The Ankara Reserve is the perfect place to spot the crowned lemur and a lot of other unique wildlife found nowhere else in the world.
The landscape around Ankarana is also very special and popular wth tourists for its caves, underground rivers and 150-million-year-old middle Jurassic limestone plateau made out of these gorgeous greyish rocky cliffs, stunning and well worth the hiking tour.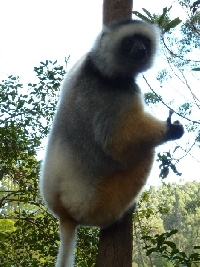 Travel Ankarana
We also recommend taking a 'domestic trip' to Nosy Be an iskand off the northwest coast of Madagascar just a breathtaking boat ride away from the mainland, about 5 miles..Nosy Be is a volcanic island and again a great place to spot some local wildlife.