September 13th, 2010
Kaikoura is the place to travel to if you want to go on almost any possible wildlife tour as this is a haven for animals and mammals in particular.
Kaikoura is known for its superb whale watching, seal spotting and of course..swimming with the dolphins!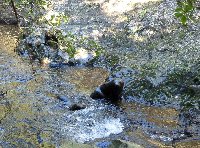 Trip to Kaikoura
Who doesn't wan't to swim with dolphins? When we were planning our trip to New Zealand I knew that was one of the many things I had to try and it turned out that Kaikoura was the perfect place to put on some flippers!
Kaikoura is located on the eastern coast of South Island New Zealand and the last travel destination for the two of us on the South Island because later on we took a flight from Kaikoura to Rotorua on New Zealand's North Island to explore the other side of this amazing country.
But not so fast, Kaikoura. This place has become more and more popular with tourists wanting a true New Zealand wildlife experience. Kaikoura is one of the few places where you can go on a whale watching tour and swim with wild dolphins, both really cool experiences but since we already had been on a whale watching tour we decided to book the dolphin swimming trip in Kaikoura. And we didn't it one bit!
The tour was amazing with excellent staff explaining us all the safety rules and curious little facts about the dolphins like the sounds they make and what to do and don't when you're near them.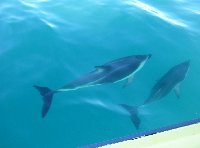 Trip to Kaikoura
Very important, you can't touch them! I always thought that you could simply grab a dolphin by its fin and get dragged along but that honestly happens only in movies or Sea World as our tour guide explained us that doing so the elastic skin layer of the dolphin can get damaged creating scars that make them an easier prey for animals like sharks...
So we didn't touch the dolphins:( But the experience was amazing and we could here them communicate under water and get some pretty cool pictures.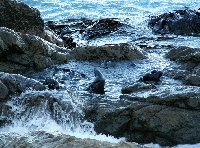 After a great wet and wild snorkel experience it was time to say goodbye to Kaikoura and New Zealand's South Island and head to the North Island!