July 26th, 2011
Hi you all!! This is Emily writing you from New Zealand where I just spent my first week exploring this amazing country. Me and my friends arrived little over a week ago in Kaikoura where we rented a Backpacker Campervan which is a great way to thavel through New Zealand since you can sleep in it and you will be able to fit five people like we did!
Point of departure was Kaikoura which is known for its coastal wildlife and there were a lot of visitors taking pictures of the sea lions there.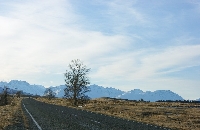 Holiday in Kaikoura
From Kaikoura we started making our way to Mount Cook to the southeast of New Zealand Southern Island leaving the west coast behind.
On the way we stopped in several places like Hammer Springs to enjoy the beauty of the trip and since we were not in a hurry to live the life of the New Zealanders so we went shopping at the local supermarket and asked for the best places to have a drink at night. It was so easy to get in contact with people and only in this first week I wrote down at least a couple of email adresses to remember!
Mount Cook, Lake Tena and Lake Pukaki are just some of the major highlighst of the following days and heading from one place to another you really wonder like how many gorgeous places do they have in New Zealand haha. Mount Cook is a must to visit because it is just so immense and impressive and it is the highest mountain in New Zealand so you really wouldn't want to drive by it and not look out of your campervan window!
Well that was my first week in New Zealand and I hope to be adding more posts in the future but for now enjoy my pics as I will be collecting great travel experiences here, byeeeeeee