October 27th, 2010
A short flight from Austin, Texas, we had arrived in sunny Mexico! After a year of hard work the whole family had been looking forward to a well deserved beach holiday in Playa del Carmen, the place to be on Mexico's Yucatan peninsula.
My mum and dad had arranged for everything and we stayed at this beautiful hotel called the Riu Playacar Hotel. The hotel was not only right on the beach but they also had this huge pool area with a pool bar and palm trees everywhere.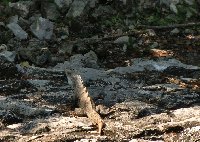 Tourism Playa del Carmen
Me and my sister were so excited that we couldn't decide wether to jump in or run to the beach!
We had a really nice holiday and I hope we return here next year too. We did a lot of shopping and went on some great tours with a guide and everything. Yucatan is known for its ancient Mayan finds and one of the trips we made was to to see the Chichen Itza site which was really cool.
We actually got to climb some of the ancient Maya ruins and spotted some huge lizards. I added some pictures my parents made of the site, hope you'll like it!