June 22nd, 2011
This was one crazy holiday spent with my girlfriend and two other couples, all friends. We stayed at the Riu Hotel Yucatan in Playa del Carmen and eventhough it wasn't that bad I wouldn't stay here again on a second trip to Mexico because the staff simply wasn't friendly or helpful.
We had a lot of fun and Playa del Carmen is the best place for young people because there are lot of activities and a great nightlife scene.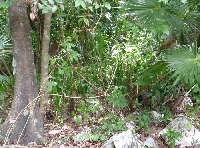 Travel Guide Playa del Carmen
After a lazy day on the beach we went out for dinner ( don't worry there are a million different restaurants in Playa del Carmen) and clubbing after that.
We didn't do a lot of cultural sightseeing but we did rent some quods to go riding in the jungle which was hilarious.