December 1st, 2010
Working for an international company I often travel to Singapore over time it really has become my second, or should I say third home
Because of its chaotic cosmopolitan atmosphere and great shoppin I always choose to spend a few nights extra in Singapore when I´m travelling through to Asia.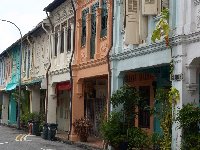 Travel Singapore
There´s something about the calmness of the temples, the crazy city life and the amazing mix of cultures combined which always makes me come back for more and spend more time in Singapore.
The best time to travel to Singapore would be in December, of course not for the great weather but for the outrageous Christmas decorations and, again, great shopping.