December 3rd, 2010
I have been in South Korea on a study exchange programme where I went to Seoul National University to do some further research for my Master Thesis.
Seoul is an amazing and during my time there I have met a lot of nice people and I even made some good friends. After only three weeks I even got invited to join one of them on a trip to Gyeongju on the southeastern coast of South Korea.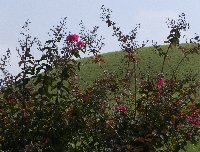 Tours Gyeongju-si
He was heading there to visit his uncle and I liked I could join him! And this was just one example of how hospitable the South Koreans are.
We hopped on the Seoul to Gyeongju-si bus for an 8 hour trip through South Korea, what better way to do some sightseeing while taking a break from college? It was perfect!
We stayed with my friend's uncle which was so nice to us and he basically showed me around like a professional tour guide. We even went shopping for fresh fish in Gyeongju at one of the many local markets which was the perfect way to learn more about South Korean food and of course, their way of doing business.
From the market we also visited some important historic areas in Gyeongju-si like the royal dome shaped tombs of The Tumuli Park Belt.