December 10th, 2010
This August we had a great holiday at the Fig Tree Camp in Kenya with our family and the campground was the perfect base for our safari vacation.
The Fig Tree Camp is located in the northern part of the Masai Mara National Park and the setting is really beautiful. We got actually look into the bush from our balcony and listnen to the sounds of the birds and monkeys.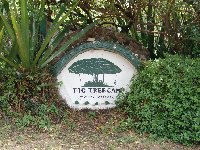 Vacation in Masai Mara
The Camp also had its own safari service which was great and we did several wildlife spotting jeep tours with them.
The Masai Mara is the world´s most visited game reserve in Kenya and known for its amazing wildlife, especially during the migration period which takes place between July and October.
The great part of travelling in August like we did was that we could witness the new born cubs and youngs playing around and starting to explore their new territory, of course always watched by their mothers. So in my opinion the perfect time to visit Kenya.