March 3rd, 2011
In this travel blog I will try to share some of my trip to Israel, my home country and today a very much loved holiday destination by my entire family.
We landed in Tel Aviv where we had a booking at Liber Apartment, a great place to stay if you're travelling with your family like I often am because of the space and location.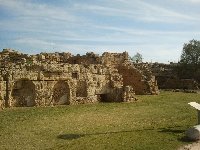 Tours Tel Aviv
Our apartment or condo had two bedrooms, one for me and my wife and another one for the kids to share.
The Liber condo's are really clean and well furbished with a fully equipped kitchen and tv sitting room so we feel like we are at our second home in Israel.
The nicest thing about Liber is the fact that it's located just a few metres from the Tel Aviv seashore, something which is great again if you're travelling with kids but we like it aswell.
Tel Aviv is a very vibrant city with a lot of nice things to see and besides the modern aspect of the center, and especially the Azrieli Center area with all of its great shops, skyscrapers and restaurants there are also a lot of interesting historic sites to visit.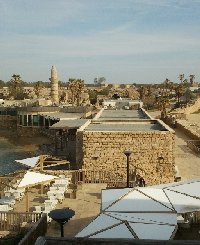 Tours Tel Aviv
A great trip from Tel Aviv is made to the ruins of Caesarea Maritima on the Mediterranean coast where you can visit the Hyppodrome of King Herod.
The ruins lie between the two cities of Haifa and Tel Aviv so it will also be the perfect way to enjoy a scenic drive up the west coast of Isreal.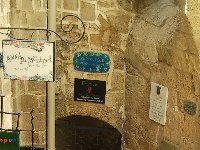 The ruins that you will be able to see today are the remains of city and harbor which were built by King Herod the Great including the Caesarea theatre and the Roman acqueduct. You will also like the traditional fishermen boats and the the Minaret of Caesarea Maritima which domanted the view in the harbor.