March 31st, 2011
After our stay in Hamah we got some train tickets to travel south to Damascus, the capital city of Syria and the last stop on our journey in Syria before crossing borders with Jordan.
The train ride was really nice, we had a clear blue sky and could look out over some beautiful Syrian country side. In less than we a few hours we had arrived in Damascus.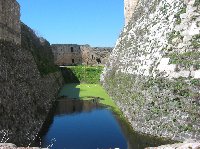 Travel Damascus
Damascus was a lot more crowded than Hamah where we had taken the train from and especially around some of the touristic highlights like the National Museum of Damascus and the Umayyad Mosque there were a lot of visitors.
Besides doing some sightseeing around the city centre of Damascus we also visited the spice and souvenirs market which was the perfect way to get our hands on some nice gifts to bring back home and taste some local treats.