May 20th, 2011
My family has spent a wonderful time in Hong Kong during our holidays there. We travelled with a rather large group of ten people but I can speak for every single one of them that the travel experience was amazing.
We had never been to Hong Kong or China but being the tour operator of the bunch of course I had done some research on where to go and what to see.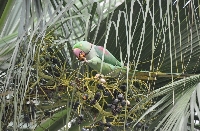 Travel Hong Kong Island
We stayed at the luxurious Kowloon Shangri La which was more than perfect and the rooms were very pretty, clean and modern. The staff was excellent and the hotel had a great position.
The cool thing about the hotel was that we noticed a different elevator mat every day with the name of the current day of the week woven in the carpet!
As a welcome's gift we received a traditional tea pot in our room which was also very lovely. So there we were after a long flight sipping tea from our beautiful room enjoying the view and beautiful Hong Kong a great way to start our holidays.
Some highlights for me were Temple Street with all its amazing traditional shops, streetfood and temples. We also loved Hong Kong Bay and as soon as we heard about the pink dolphins swimming around here we booked a boat ride to spot these creatures from a little bit nearby. The dolphins are known to swim in the Pearl River where it flows into the bay and you could actually see some white spots at the horizon if you looked more closely so being able to take pictures of these beautiful dolphins as they jumped out of the water was a feast, especially our two grandkids loved it.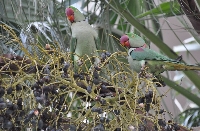 Travel Hong Kong Island
Another tourist attraction is the Man Fo Temple on Hollywood Road. We also decided to go on some trips outside Hong Kong and visit the island of Macao (you can get there by Star Ferry from Hong Kong City)and the island of Lantau to visit the Giant Buddha. It was an unforgettable journey.