October 4th, 2010
As an international recruiter for an IT company I get to travel a lot and specially between Europe and Asia where our company has it's fastest growing market.
This August I travelled on a business trip to Hong Kong to set up a new project together with our collegues there.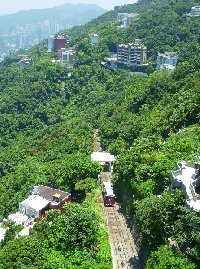 Travel Blog Hong Kong Island
Hong Kong is a very inspiring city, especially for me working in the IT sector as everything goes fast and with a lot of attention drawn to it. It's the perfect place to hang around and soak up the creativity that is around you.
During my stay in Hong Kong I also had two days of sightseeing together and made a trip to Victoria Peak for the best city view in the world and a breathtaking panorama looking down on Victoria Harbour.
With my Chinese collegues I also had the privilege to visit Lantau Island and the impressive Big Buddha Statue up the hill. To get to the highest point we travelled by cable car which was a great travel experience.
Back in Downtown Hong Kong it was straight back to business but I defintely enjoyed my stay in Hong Kong and hopefully will sometime soon again in the near future.