November 1st, 2011
Last month my little brother got married to his longtime chinese girlfriend in Hong Kong where her family lives and we, the family back home, were all invited over to China for a true fairy tale wedding!
Luckily my brother had given notice of the wedding a year and a half before the due date so I was able to save up some money and fully enjoy my stay in Hong Kong without having to miss out on any sightseeing tours and fun stuff.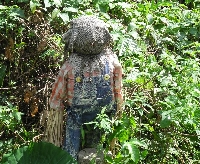 Trip to Hong Kong Island
The wedding itself was amazing and very well organized. We were welcomed with exotic cocktails by sharply dressed waiters and beautiful flower girls.
There are a lot of great transportation options to view Hong Kong and I had the chance to see the city from all kinds of angles! Of course by foot is a great way to explore the local markets etc but for example the cross harbour ferry of Hong Kong or the peak tram are a lot of fun too and they will lead you along completely different places.