May 23rd, 2011
My boyfriend and I went on a holiday in The Gambia for a total of two weeks and stayed in Serrekunda the largest city of The Gambia and close to all the popular tourist attractions and hot spots.
This part of The Gambia covers more or less the entire coastal area where you can find wellknown travel destinations like Kololi, Fajara and Bakau all located near the beach.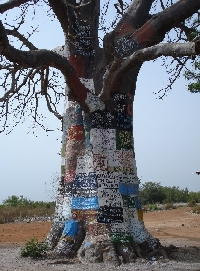 Travel Guide Serrekunda
We stayed at the beautiful Ngala Lodge in Serrekunda and rented a car to get around during the day and in the evening. We explored some of the inland but spend most of our holiday in and around Kololi and Bakau.
For example in Kololi we found this great place called Pizzeria Paradiso located on a strip where you will find more restaurants and bars. We really liked Paradiso because they have a takeaway menu for people heading to the beach so both for lunch or dinner this place was a favourite.
In Bakau we visited the Cachakaly Crocodile Pool which is a rather popular tourist attraction and a good way to spot local wildlife eventhough getting close to these animals can get quite intense..
It was a lovely two week holiday in Serrekunda and besides these few examples you will be surprised by the beauty this country has to offer. The beaches are beautiful, the people so warm and their markets full of life.