December 9th, 2011
During our family´s vacation in Gambia we stayed at the right at the beach in Bijilo as guests of the Lemon Creek Hotel Resort.
After a bumpy ride from the airport of Bijilo to the hotel we had to rest a little because we were pretty tired of our flight and all the new impressions we had experienced so far.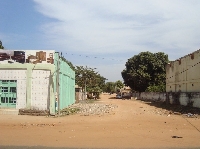 Trip to Bijilo
Eventhough the conditions of the roads weren´t great we have had no problems at all liking having to fix tyres or other mechanical inconvenients.
Having the beach right at our hotel was pure luxury and we loved waking up to go for a stroll on the beach or watch a sunset looking out over the ocean. The hotel staff was very good and we had a warm welcome from a Gambian dance formation which was a lot of fun.
We visited the Bijilo Forest Park and walked their Nature Trail which was a nice way to relax and enjoy the beauty of nature. We encountered a lot of wild monkeys and beautiful birds.
Our holiday in Gambia was great and a perfect way for our children to deal with having a little less and still being perfectly fine, overall a great learning and holiday experience.