October 31st, 2011
Like I wrote in my previous blog about my stay in Kandy it was my plan to visit a tea factory and finally get to see how these leaves are collected and processed.
The area around the city of Dambulla is a good place to go on such a tour and as many tourists visit this part of Sri Lanka you will not be the only one visiting the tea plantations.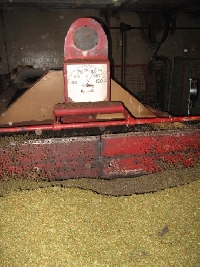 Tours Dambulla
I had the chance to visit the Ampittiyakande Tea Factory and it was a very interesting day unlike other sightseeing trips I had done around Sri Lanka and I had no idea of all the work that goes into a simple cup of tea! I added some pictures of the tea factory below.