March 6th, 2010
Senegal is a beautiful country with a stunning ocean. It maybe can't compete with places like the Maldives as far as the Senegalese beaches go but is sure has an amazing hospitality and a stunning nature.
Especially in the coastal areas where you will find some impressive and uncontaminated places.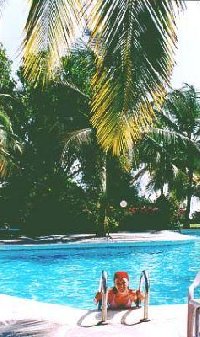 Trip to Cap Skirring in..
The flight from Europe didn't take too long and within eight hours or less my direct flight to Cap Skirring had arrived.
You will find lots of resorts and hotels on the coast and because of the touristic developments in this part of Senegal you will also find a lot of tour operators.
My advice would be to not just spend your holiday on the beach but to also go out and explore the more inland villages surrounding the coast.
You can do this on a guided tour to avoid unpleasent situations like not being able to find your way or a lack of certain materials.
The people I met in Senegal were really sincere and friendly. You will also find some small local restaurants which are well organized and ok for a nice eat out. My trip was adventurous and I left Senegal with a bag full of good memories.