April 21st, 2010
Nouméa is the capital of the French island group of New Caledonia, located in region of Melanesia, in the southwest Pacific. From Nouméa you can explore the rest of the main island of New Caledonia by car as the roads in general are in pretty good conditions.
Nouméa is home to the Amédée lighthouse, the world's second tallest lighthouse which was constructed in France and transported to New Caledonia in 1865.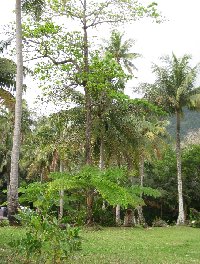 Photos of my trip to New..
The construction of the Amédée lighthouse was dedicated to Napoleon III and at the entrance of the lighthouse you will find a sign with the name of the French Emperor.
Besides the lighthouse Nouméa is famous for its great markets, friendly locals and beautiful beaches. We decided to rent a car here and explore what else this beautiful had to offer.
Driving up north through the beautiful country side we came across some of the most beautiful landscapes I had ever seen. While the eastern coast of New Caledonia is home to the more subtropical vegetation you will find a more savannah type landform to the North, especially around Poum.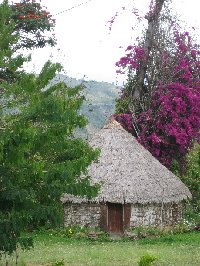 Traditional Kanak villages..
New Caledonia can be divided in over thirty subregions and every region has its own natural wonders and place worth visiting. Between Pouébo and Hienghène the tropical landscape surprised us with beautiful waterfalls like the Tao Waterfall which tumbles from a set of high cliffs into a peaceful riverbed below, beautiful!
In Hienghène we visited the beautiful cliffs of La Poule Couveuse, New Caledonia's best known landmark, and the Goa Mwa Bwarhat cultural centre where we could get a closer look of the Case de la Chefferie, the tribal huts of the Kanak villages.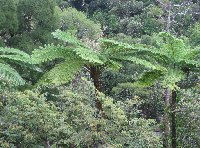 The jungle of New Caledonia
The Bay of Hienghène and the cliffs of La Poule can be photographed from the Belvédère view point and especially around sunset and sunrise the panorama is amazing.
South of Poindimié we visited the Tié Mission Church, completed at the end of the 19th century but restored a few years ago. Returning from the North Province to Nouméa in the South Province we made several stops on both the east and west coast of the island and back in Nouméa we looked back on an amazing and unforgettable journey!