October 25th, 2011
The Sydney Darling Harbour Acquarium is one of the attractions that you have to visit when you're in Sydney as it will show you a completely different standard of zoos and aquariums.
It's not just a great place to visit when you are travelling with kids because me and my boyfriend are both in our twenties and we loved it.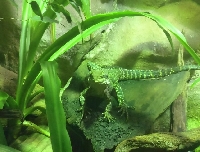 Tourism Sydney
You will be able to see some typical marine life, home to Australia and few other places like the platypus or the dugong but especially the shark acquariums are amazing!
The best thing about the Sydney Darling Harbour Aquarium is that it is located in the heart of Sydney so we literally bumped into it and afterwards were able to see some other sites in Sydney.